Senate Approves Online Credit Card Privacy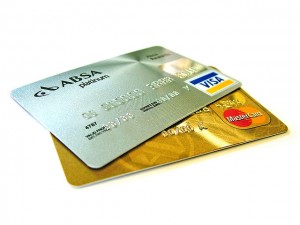 UPDATE January 30, 2014 – The California State Senate approved Senate Bill 383 this morning on a vote of 21 ayes, 13 noes, and 4 not voting.

We overcame a barrage of opposition lead by Apple, the California Retailers Association and high tech industry lobbyists who descended on the Capitol. The bill now goes to the State Assembly.
Voting Yes on SB 383 to protect online consumer privacy: Senators Ron Calderon, Ellen Corbett, Lou Correa, Kevin De Leon, Mark DeSaulnier, Noreen Evans, Loni Hancock,  Ben Hueso, Hannah Beth Jackson, Ricardo Lara, Mark Leno, Ted Lieu, Carol Liu, Holly Mitchell, Bill Monning, Alex Padilla, Fran Pavley, Richard Roth, Darrell Steinberg, Lois Wolk, and Leland Yee.
Voting No on SB 383 privacy protections: Senators Joel Anderson, Tom Berryhill, Jean Fuller, Ted Gaines, Cathleen Galgiani, Ed Hernandez, Jerry Hill, Bob Huff, Steve Knight, Norma Torres, Andy Vidak, Mimi Walters, and Mark Wyland.
Not voting (Same as voting No on privacy protection): Senators Jim Beall, Marty Block, Anthony Cannella, and Jim Nielsen.
The Consumer Federation of California is sponsoring SB 383 (Jackson) to restore privacy protection for online credit card purchases. We expect a Senate Floor vote on SB 383 before January 31, 2014.
In a 2013 case concerning downloads of Apple iTunes purchases, a 4-3 Supreme Court majority ruled that online merchants can require consumers to furnish personal information including address, phone number, and other data in order to make credit card purchases.
The divided Court decided that the Song Beverly Credit Card Act – which prohibits retailers from collecting and recording a customer's personal identifying information as a condition of accepting payment by credit cards – does not apply to transactions relating to the multibillion-dollar online commerce world, only to brick-and-mortar establishments.
The court cited heightened concerns about fraud or identity theft when a merchant could not verify the credit card by asking for ID, as occurs in face to face transactions, However, instead of establishing a narrow fraud prevention exemption, the Court voided consumer privacy in its entirety for certain online transactions. Under this ruling, online merchants may demand personal information without limit, from credit card holders, and use the information gathered for marketing, creation of customer dossiers, for sale to third parties, or other purposes.
SB 383 strikes a balance between consumer privacy and crime prevention. SB 383 would allow online businesses to collect personally identifiable information that it needs to prevent or combat fraud. It allows the merchant to use the information gathered only for fraud prevention, and it requires the merchant to destroy the information when crime prevention or investigation is concluded.
Apple has led fierce business opposition to SB 383, along with other high tech and retail industry businesses.
Apple claims SB 383 would harm the company by forcing it to differentiate California customers from those living elsewhere.
Apple fails to mention that it complies with the stricter privacy rules in place in many of the 156 countries where it conducts sales.
Apple has a lengthy record of disregarding consumer privacy.
The company is sitting on $147 billion in cash reserves. Apple has avoided paying US corporate income tax on $44 billion over the past three years by accounting gimmicks to hide assets in Ireland, a tax haven.
Tags: Credit Cards, Online Privacy