Your Medical Privacy Rights
—updated February 2016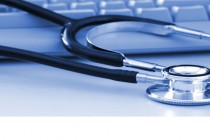 Medical records tell the history of your health, documenting ailments, procedures, medications, test results and past appointments. Keeping an accurate history of your physical and mental health is integral in allowing health professionals to accurately perform informed care.
Your medical record serves as the central repository for planning care and documenting communication between you, your health care provider, and other professionals contributing to your care. In the past, these records were kept as physical documents, locked away for safe-keeping.
As our society has become more dependent upon computers and the need to share medical information quickly became crucial, most health care providers turned to digitizing medical records. This process – and the use of third-party companies to store this information – has increased the risk of your private medical history falling into the wrong hands.
Doctor-patient confidentiality protects what is discussed between you and your physician, but does not ensure the privacy of the patient's medical records. To ensure privacy, the states and the federal government have passed medical privacy laws.
Key Medical Privacy Laws
For citizens in California, the two most important medical privacy laws are the Health Information Portability and Accountability Act (HIPAA) and the Confidentiality of Medical Information Act (CMIA). Click the links below for more information on these laws – and on their limitations.
____________________
Read more: