'Pink Tax Repeal' Bill To End Gender-Based Pricing: U.S. Rep. Jackie Speier Calls For Practice To End, Announces Legislation
by Sara Gaiser Bay, San Mateo Daily Journal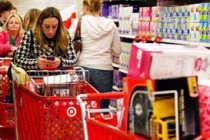 U.S. Rep. Jackie Speier Monday called for an end to pricing schemes that cause women to pay more than men for similar products.
Speaking in San Francisco, Speier, D-San Francisco/San Mateo County, said women routinely pay higher prices for consumer goods that amount to a "gender tax."
Legislation introduced by Speier in Congress earlier this month would outlaw the practice for both goods and services. Retailers found to violate the law could be fined by the Federal Trade Commission for unfair and deceptive practices or sued by state attorneys general to compel compliance.
A study released last year by the New York City Department of Consumer Affairs found that on average women's products cost 7 percent more than similar products for men. A 1994 study by the California Assembly Office of Research found that women pay a "gender tax" of more than $1,300 a year for the same services as men.
"You can look at virtually every product and find a discrepancy," Speier said. "Over a lifetime, we're talking about tens of thousands of dollars more that women are paying."
Speier cited examples including women's razors that cost 12 percent more than similar models for men and children's toys that cost as much as 35 percent more for the girls' version.
Continue reading on the San Mateo Daily Journal website