85,000 Additional Corinthian Students To Get Fast-Track Debt Relief
by Chris Kirkham, Los Angeles Times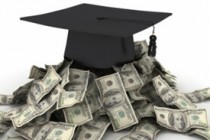 More than 85,000 additional students who attended campuses owned by now-bankrupt Corinthian Colleges Inc. will be eligible for expedited debt relief, federal and state officials announced Tuesday.
The announcement will have the biggest impact on California students who attended Corinthian's Everest College and WyoTech campuses between 2010 and 2013, along with students across the country who attended Everest University online.
The move comes as part of a continuing investigation by the U.S. Department of Education and California Atty. Gen. Kamala Harris into inflated job placement rates claimed by Corinthian, once among the nation's largest operators of for-profit colleges.
Corinthian filed for bankruptcy protection in May after closing down and selling off its schools. The collapse came after a yearlong crackdown by the Education Department, which withheld crucial federal funding from the schools amid evidence the company was misleading students.
Based on new findings from the investigation, officials said there was enough evidence to conclude that Everest's California and online campuses, along with California WyoTech schools, had deceived students by overstating job placement numbers.
"These students worked hard, they paid for school and took on debt," Harris said Tuesday. "The least we can do now is give them the relief they deserve."
Continue reading on the Los Angeles Times' website » The Times limits free pageviews per month.
Tags: Deceptive, For-Profit Colleges