An insider questions so-called science behind toxic flame retardants
by Dan Morain, Sacramento Bee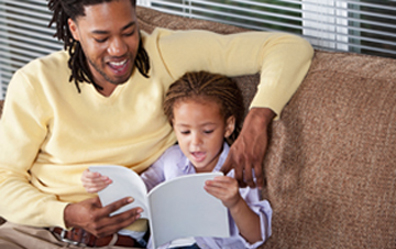 Grant Gillham is a special kind of consultant, the sort chemical company executives would hire to kill legislation that seeks to ban the profitable but toxic substances they produce.
A former Air Force AWACS pilot, Gillham worked for Republicans in the Capitol in the 1990s, left in 1998 to campaign against a tobacco tax initiative, and later represented Lorillard Tobacco in California and other Western states.
Gillham flies below the radar but has relationships with the most effective lobbyists in this town and in virtually every other capital city in the country. If you need bills killed here, or in Carson City, or Helena, or Albany, Gillham is a one-stop hitman.
In 2007, when legislators took aim at chemicals that supposedly prevent fires in furniture but also turn up in breast milk, chemical companies and the American Chemistry Council turned to Gillham.
During the next five years, Gillham battled 60 bills in 21 states to restrict brominated flame retardants. He and lobbyists he hired defeated all but two of those bills.
"We complied with all campaign finance and disclosure laws of each state in every instance," Gillham said. "We have never been cited for a violation. I'm very proud of the work our team did."
Now, after a devastating 2012 newspaper series and a reversal by California authorities, his work is unraveling. The chemical companies have discarded Gillham, and he is questioning the assurances given him that the chemicals prevented fires and were nontoxic.
"You're left standing there, thinking (the chemical companies) don't have good science," Gillham said. "We believed in the fire-safety data. I put my credibility on the line."
I've known Gillham since he worked for former Senate Republican Leader Rob Hurtt in the 1990s. He also worked for former Assembly Republican Leader Pat Nolan, and Assemblyman Jim Rogan, now an Orange County judge.
He decided to talk with me in part because the companies have given him the backs of their hands, but also because he was taken aback by the latest gambit by Chemtura Corp., out of Philadelphia.
The company took the brazen step this month of suing the state, claiming Jerry Brown's administration lacks the authority to abolish the requirement that furniture makers load couch cushions with the sort of flame retardants made by Chemtura.
"Arrogant" and "audacious" are words that come to mind.
As Gillham asked: "Why should the state or the courts take Chemtura seriously" given the company's track record?
From the beginning, California has been at the center of it all.
In 1975, when Jerry Brown was governor the first time, the state adopted a regulation requiring that furniture sold in California meet a fire safety standard. Called Technical Bulletin 117, the standard became the de facto flame retardant standard for the nation.
It required that couch cushions, carpet pads and certain other furniture meet open-flame tests, essentially guaranteeing that cushions would not ignite if a flame from, say, a candle, touched them.
The chemical industry offered products that would meet the standard. As it happens, brominated flame retardants don't stay in couch cushions. They get into the air and into our bodies.
A 2013 study by the MIND Institute at UC Davis found one component of the flame retardants accumulates in human blood, fat and breast milk.
The institute summarized the study by saying the "chemical, quite literally, reduces brain power." The findings "bolster the argument that genetics and environment can combine to increase the risk of autism and other neurological disorders."
Environmentalists and health advocates found an ally in Sen. Mark Leno, the San Francisco Democrat who championed legislation seeking to force the state to abandon the requirement.
Chemical companies responded by hiring Gillham in 2007. At their urging, Gillham created Citizens for Fire Safety to help lobby against the legislation. Fire experts and victims supposedly belonged to it. But funding for the front group came from three companies that produce flame retardants, one of which was Chemtura.
Citizens for Fire Safety paid its California lobby team $1.81 million in the five-year period ending in 2012 with $1.44 million going to the firm, Lang Hansen, always one of the top billing firms in town and one that long has represented the tobacco industry.
To drive home their point, the flame-retardant companies spread $286,000 in campaign money around California between 2007 and 2012. Not surprisingly, Leno's bills died year after year, with fellow Democrats taking the lead in voting them down.
"The CEOs were fully apprised. I reported weekly on my activities," Gillham said. "This was one of the most micromanaged political campaigns I've ever worked on."
In May 2012, The Chicago Tribune delivered a withering four-part series, detailing the lobbying behind flame retardants and questioning whether the chemicals worked.
In August 2012, Gillham was summoned to the Loews Hotel in Santa Monica. There, company attorneys grilled him about his work and went through company documents he had.
"Imagine how we felt," Gillham said. "We had done everything they had asked of us for nearly five years and now they were cross-examining us like defendants in a lawsuit. I was mortified."
In part because of the Tribune series, Brown directed his staff to rewrite Technical Bulletin 117, undoing what he had done in 1975.
"California women have much higher levels of toxic flame retardants in their breast tissue than women in other states and countries," the governor's press release said, announcing the decision.
The task fell to the obscure arm of state government that oversees furniture, the Bureau of Electronic and Appliance Repair, Home Furnishings and Thermal Insulation.
Under the new regulation, flame retardants are expected to be phased out of furniture by this time next year. But on Jan. 15, Chemtura sued to force the state to leave the old standard in place.
"Chemtura will be irreparably harmed if defendants are not forced to rescind their proposed abandonment of the open flame test in favor of a greatly relaxed cigarettes-only testing regime," the suit filed in Sacramento County Superior Court says, suggesting the issue involves Chemtura's bottom line, not diminished brain function or fires.
To better understand why the company would sue, I called Chemtura. Marshall Moore, a Chemtura executive, said clauses about the company being irreparably harmed merely are "part of the verbiage of the suit."
"The suit is not about Chemtura," he said. "It is about fire safety."
Chemtura will survive. Gillham, however, is hurting. If you Google his name, you'll read about the ex-tobacco consultant who carried out an Astroturf strategy on behalf of toxic flame retardants. Not good for business.
"He has no role in anything going on today related to our company or this lawsuit," Moore said of Gillham.
Chemtura seeks to make money. There is nothing wrong with that, except it wants to make money by telling us to bring into our homes a chemical that might reduce babies' brain power. Even in our muddled state, we should know better and heed the discarded consultant who concludes the companies don't have the science they claim to have.