Beware The Fine Print: Arbitration Everywhere, Stacking The Deck Of Justice
by Jessica Silver-Greenberg and Robert Gebeloff, The New York Times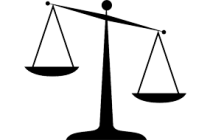 On Page 5 of a credit card contract used by American Express, beneath an explainer on interest rates and late fees, past the details about annual membership, is a clause that most customers probably miss. If cardholders have a problem with their account, American Express explains, the company "may elect to resolve any claim by individual arbitration."
Those nine words are at the center of a far-reaching power play orchestrated by American corporations, an investigation by The New York Times has found.
By inserting individual arbitration clauses into a soaring number of consumer and employment contracts, companies like American Express devised a way to circumvent the courts and bar people from joining together in class-action lawsuits, realistically the only tool citizens have to fight illegal or deceitful business practices.
Over the last few years, it has become increasingly difficult to apply for a credit card, use a cellphone, get cable or Internet service, or shop online without agreeing to private arbitration. The same applies to getting a job, renting a car or placing a relative in a nursing home.
Among the class actions thrown out because of the clauses was one brought by Time Warner customers over charges they said mysteriously appeared on their bills and another against a travel booking website accused of conspiring to fix hotel prices. A top executive at Goldman Sachs who sued on behalf of bankers claiming sex discrimination was also blocked, as were African-American employees at Taco Bell restaurants who said they were denied promotions, forced to work the worst shifts and subjected to degrading comments.
Continue reading on nytimes.com » and find links to the rest of the three-part multimedia series, "Beware The Fine Print."
Tags: Banks, Class Action, Credit Cards, For-Profit Colleges, Insurance, Medical Issues, Online Privacy, Predatory Lending, Scams