Bigger May Be Better For Health Insurers, But Doubts Remain For Consumers
by Reed Abelson, New York Times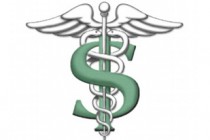 Deals among the nation's largest health insurers in recent weeks have been almost head-spinning. But whatever the details, if the combinations are finalized, the result will be an industry dominated by three colossal insurers.
Consumer advocates, policy experts and former regulators say that what may be good for the insurers may not be good for consumers, especially in the wake of a similar frenzy of deal-making among hospitals and doctors' groups.
"The consolidation in both of these industries has been shown to have an adverse impact on consumers," said Leemore S. Dafny, a former official at the Federal Trade Commission who is now a professor at Northwestern University's Kellogg School of Management.
Anthem, which operates for-profit Blue Cross plans in 14 states, merging with Cigna, another large for-profit carrier, along with the planned deal for Aetna to join Humana, a smaller rival known for its private Medicare plans, would create two behemoths.
Along with the already enormous UnitedHealth Group, these companies would control nearly half of the American commercial health insurance market, according to Decision Resources Group. Each would have tens of millions of people enrolled in their plans, offered largely through employers or government programs like Medicare.
"I don't think there's a guarantee that bigger is better for the consumer," said Sarah Lueck, a senior policy analyst at the Center on Budget and Policy Priorities who is also a consumer representative for the National Association of Insurance Commissioners, a group of state regulators who may individually weigh in on the potential mergers.
Continue reading on nytimes.com» The Times limits free pageviews per week
Tags: Insurance, Medical Issues