Comcast Must Pay $33M To Settle Charges It Listed 75,000 Unlisted Phone Numbers
by Ashlee Kieler, Consumerist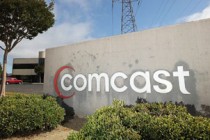 Nearly a year after the California Public Utilities Commission held a hearing to determine if Comcast should be held liable for a screwup that published more than 75,000 phone numbers, names, and addresses that were supposed to be unlisted, the cable and Internet giant has reached a $33 million deal that puts an end to the matter.
As part of the settlement announced on Thursday, Comcast will pay $25 million in penalties and investigation costs to the California Department of Justice and CPUC, as well as $8 million in restitution to customers whose information was improperly disclosed.
The settlement comes after a year-long investigation and three days of hearings, the CPUC reports.
"Our investigation revealed that many Comcast customers complained to Comcast that their names, addresses, and phone numbers were published, though they had paid for that information to be kept private," CPUC commission Catherine J.K. Sandoval said in a statement. "It is imperative that customer complaints be quickly addressed and that systems are established to identify and correct the root cause of the problem and protect consumer privacy."
According to a complaint [PDF] filed with the California AG's Office, the problem arose after Comcast implemented a new process for producing and disseminating listing information for its residential phone customers in late 2009.
Continue reading on Consumerist.com » where you'll find more information on restitution, a phone number to call with questions, and more. 
Tags: Comcast, CPUC, Data Breach, Privacy