Deadline Extended for G.M. Accident Claims
by Danielle Ivory and Rachel Abrams, The New York Times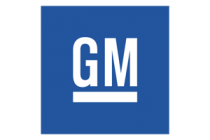 The families of people killed or injured in crashes involving General Motors cars that had a deadly ignition switch defect will have an extra month to submit claims for payment under G.M.'s victim compensation program.
Kenneth R. Feinberg, who administers the compensation fund, has decided to extend the deadline to Jan. 31 to give more time to families who might not be aware of the program.
The extension comes a week after The New York Times revealed the identity of Jean P. Averill, who was killed in a 2003 crash of a Saturn Ion at the age of 81. Hers was the earliest fatality G.M. connected with the ignition defect. Until informed by The Times, the family had not known of the company's compensation program or that it was eligible to receive a minimum of $1 million from the fund. At that time, the family said it had never been contacted by the automaker.
Mr. Feinberg said the decision to extend the deadline was not influenced by the "unfortunate failure to notify the Averill family," but was rather intended to give more time to the hundreds of thousands of people just receiving notices about the program.
Continue reading » The New York Times limits the amount of free article access per month
Tags: Auto Safety, General Motors, Recalls