Garcetti Pushes Fingerprint-Based Background Checks For Uber And Lyft Drivers
by Laura J. Nelson, Los Angeles Times
3/25/2016 update: The CPUC has denied Garcetti's request, according to this article from California Report.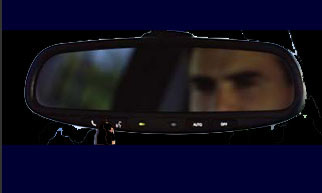 Drivers for Uber, Lyft and limousine services in Los Angeles should undergo fingerprint scans and background checks similar to those imposed on local taxi drivers, Mayor Eric Garcetti and two city lawmakers told California regulators this week.
The recommendation was included in a letter to the California Public Utilities Commission, which is weighing whether to impose stricter rules on the popular app-based ride services.
The letter — signed by Garcetti, Los Angeles City Councilman Paul Krekorian and council President Herb Wesson — will probably resurrect a multi-year debate over the Silicon Valley transportation companies' driver screening practices.
Uber and Lyft do not use fingerprint-based background checks, which are often considered the gold standard for screenings because they can identify applicants who use an alias or lie about their criminal records.
By contrast, the Los Angeles Department of Transportation runs the prints of potential taxi drivers through federal criminal databases. Applications from drivers with certain convictions or charges are flagged and sent to city officials for review.
The "opaque nature" of how Uber, Lyft and town-car companies screen their drivers "is a cause for concern," the lawmakers wrote in the letter.
Continue reading on the Los Angeles Times website » The Times limits free pageviews per month.
Tags: CPUC, Lyft, Sharecropper Economy, Transportation Network Companies, Uber