PG&E's Profit Culture Is Key Element In San Bruno Explosion Trial
by George Avalos, San Jose Mercury News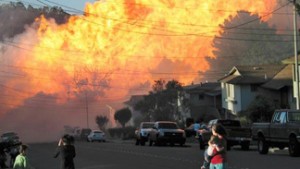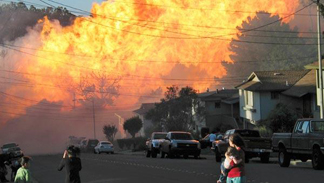 SAN BRUNO — PG&E created a culture of profits before safety, according to federal prosecutors preparing to try an upcoming criminal case related to the fatal San Bruno explosion.
San Francisco-based PG&E is facing 28 criminal charges linked to the San Bruno explosion of natural gas that killed eight and destroyed a quiet residential neighborhood. The utility has pleaded not guilty in the case, which is due to begin next March.
"The government intends to offer proof that PG&E's willful decisions not to maintain records, conduct proper pipeline assessments, and otherwise comply with federal pipeline safety regulations were part of a corporate culture of prioritizing profits over safety," federal prosecutors wrote in papers filed on Nov. 2 with the U.S. District Court in San Francisco.
"The prosecutors in the trial are being very aggressive," said Peter Henning, a professor of law with Wayne State University in Detroit
The case has many technical elements of this, so it makes sense for government prosecutors to attempt to frame the case in a fashion that a jury can readily grasp, he said.
"They are trying to frame this case for a jury, and the government is attempting to frame this around a single word: greed," Henning said.
Continue reading on mercurynews.com »
Tags: CPUC, PG&E, San Bruno Explosion