Report: Automakers Fail To Protect Connected Cars From Security, Privacy Hacks
by Ashlee Kieler, Consumerist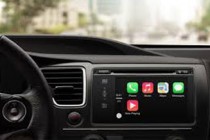 The newest models of connected cars come with everything from built-in navigation and entertainment systems to roadside assistance. While these features might make life behind the wheel a little easier, a new report found that not enough has been done to adequately protect those components from hackers.
The Tracking & Hacking: Security & Privacy Gaps Put American Drivers at Risk report [PDF], released by Massachusetts Senator Ed Markey, is based on the responses of 16 major automakers about how vehicles may be vulnerable to hackers, and how driver information is collected and protected.
"These findings reveal that there is a clear lack of appropriate security measures to protect drivers against hackers who may be able to take control of a vehicle or against those who may wish to collect and use personal driver information," the report states. …
According to the report, today's cars and light trucks contain more than 50 separate electronic control units connected through a controller area network or other network. Vehicle functionality, safety and privacy all depend on the functions of these units, as well as their ability to communicate with one another.
Although such technological features can prove helpful to consumers, past tests conducted by manufacturers and industry groups have found the features also create vulnerabilities to hacking attacks that could be used to modify the operation of a vehicle.
Continue reading on Consumerist »
Tags: Auto Safety, Privacy