SB 648: Regulating Residential Care Referral Agencies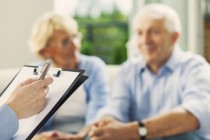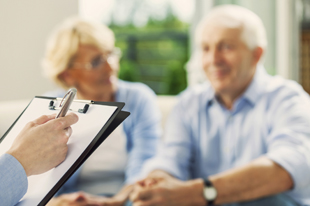 Update 9/30: Governor Brown vetoed SB 648. Read his veto message here.

Update 8/29: SB 648 is now on the Governor's desk.

MARCH 12, 2015 – When seniors need long-term residential care following illness, accident or other life-altering changes, alternatives include skilled nursing homes, extended-care facilities, and residential care facilities for the elderly (RCFEs). Services – and costs – vary widely, so a referral industry has grown up to help families make this important decision. Most referral agencies are paid by the residential facilities where seniors are placed.
Referral agencies that recommend skilled nursing or intermediate-care facilities have to be licensed by the state Department of Public Health. But this requirement doesn't apply to agencies that only recommend placements in RCFEs, where services are limited to assistance with such daily living activities as meals, bathing and grooming. Unfortunately, referrals to substandard facilities made by agencies eager to earn their fees are all too common.
That's why Consumer Federation of California (CFC) is sponsoring Senate Bill 648 (Mendoza). The bill would:
Require licensing of placement agencies which refer seniors to RCFEs
Require referral agencies to notify clients of an agency's most recent tour or visit to a facility it recommends, and to include in the agency's disclosure statement any regulatory violations identified by the most recent state evaluation of the RCFE
Prohibit a referral agency from holding any property or power of attorney for a client
Require specific written notice of any payment the referral agency receives from a facility it recommends for placement, any fee it charges a consumer for its referral services, and a description of the services to be rendered
Require a referral agency to maintain liability insurance
SB 648 will help give the elderly and their families the information they need to make good decisions in difficult times. They have a right to know whether a placement agency is being paid to promote a particular facility, whether through fees, commissions or other considerations. They have a right to know that a recommendation is based on first-hand observation of a facility. And they have a right to know what qualifies a placement agency to advise them on such a life-changing decision.
Background
Some 7,800 RCFEs operate in California now, with roughly 175,000 beds available, and their numbers are expected to grow as the ranks of the elderly swell with aging baby boomers.
Many of these facilities deliver conscientious care, but others provide poor or even nonexistent service, as seen in the owners' abandonment of 14 sick and elderly patients in a Castro Valley assisted-living facility in 2013. The results can be tragic. The deaths of at least 27 seniors in San Diego County RCFEs between 2008 and 2013 were documented in "Deadly Neglect," a series of reports from the San Diego Union-Tribune and the California Healthcare Foundation's Center for Health Reporting.
Referral agencies are paid by the RCFE for a successful placement. This may lead to collusion between those agencies and assisted-living operators:
In San Bernardino, a one-man operation reportedly referred seniors who had just been discharged from a hospital to unlicensed care facilities – part of a larger alleged scheme to temporarily place seniors in high-quality facilities during family visits and then move them to lower-quality, unlicensed facilities after the visitors left.
In San Luis Obispo, there are reports of referral agencies intentionally making bad placements for profit, only to refer seniors to a second or even a third facility – collecting a commission every step of the way.
In San Diego, a referral agency representative allegedly pressured a blind woman in her hospital bed to use the agency's services and give over power of attorney.
SB 648 would provide seniors who seek the services of placement referral agencies with basic consumer protections by requiring the agencies to meet disclosure standards regarding any financial interest in a placement.
"I want to ensure that seniors and their families are not taken advantage of by strengthening the licensing and financial disclosure requirements for referral agencies. This will help protect against referral agencies that engage in unscrupulous business practices," said Senator Tony Mendoza in introducing SB 648. SB 648 passed the Senate and is now on the Assembly Floor.
Click here to read SB 648 (health and care facilities: referral agencies) and check its status in the state Legislature.
Tags: Assisted Living, CFC Sponsored Legislation, Deceptive, Elder Abuse, Medical Issues, SB 648, Senior Issues, Tony Mendoza