Uber: Disability Laws Don't Apply To Us
by Nina Strochlic, The Daily Beast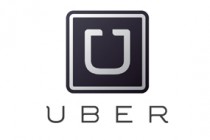 Is Uber letting its drivers dodge The Americans With Disabilities Act?
Sometimes it slips Kristin Parisi's mind that she's disabled. After 25 years in a wheelchair—the result of a car accident when she was 5 years old—her means of transportation no longer registers as abnormal.
"It's one of those things I forget—that I'm disabled—until someone tells me I am," the 30-year-old public-relations executive says.
That reminder came in early April, when she left her office in Boston on a rainy day to meet an Uber she'd ordered on her phone. When the driver pulled up in his Mercedes sedan he took one look at her and said, "No, no, no." He indicated her wheelchair. "That's never going to fit in my car." It would, Parisi replied—it fits easily into the trunk of her own compact car. After an extended argument, she gave up. She ended up getting a ride with a passerby and his teenage daughter.
A twice-weekly Uber customer of two years, Parisi was surprised by the slight. "The first incident was, I thought, a fluke," she says. Two weeks later, she ordered another car on Uber. The woman behind the wheel again told Parisi her chair wouldn't fit in the trunk. This time, Parisi didn't take no for an answer.
Continue reading on The Daily Beast »
Tags: Class Action, Sharecropper Economy