Uber Drivers Get Big Boost In Lawsuit Against Company
by Carolyn Said, San Francisco Chronicle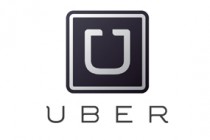 In a major setback for Uber, a federal judge on Wednesday dramatically expanded the scope — both in potential financial damages and in the number of people affected — of a class-action lawsuit by California drivers seeking to be reclassified as employees.
U.S. District Judge Edward Chen ruled that even drivers who accepted mandatory arbitration in their Uber contract should be included in the case, saying that clause was unenforceable. That means the majority of the 160,000 people who have ever driven for Uber in California are now part of the class.
Chen also said drivers can seek reimbursement for their car expenses, using the Internal Revenue Service rate of 57.5 cents per mile, as well as for a portion of their smartphone bills. He had previously ruled that drivers could seek tip compensation from Uber, which told riders that tips were included in fares. The drivers might seek between 15 and 20 percent of each fare as tips.
All those amounts could be calculated back to 2009, when Uber was founded.
"This is very significant," said Shannon Liss-Riordan, the Boston lawyer representing drivers in the case. "The damages at stake here are quite large, potentially in many millions of dollars."
Continue reading on sfchronicle.com »
Tags: Class Action, Lyft, Sharecropper Economy, Transportation Network Companies, Uber