California Attorney General Joins Federal Suit To Block Anthem-Cigna Merger
by Lisa Aliferis, KQED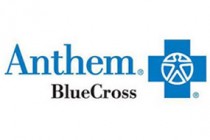 California Attorney General Kamala Harris is joining a federal Justice Department antitrust lawsuit to block the proposed health insurance mega-merger between Anthem and Cigna, a consolidation that would create the country's largest health insurer.
While Harris acknowledged that mergers can create benefits for consumers, this deal "does not strike that balance and would drive up costs for consumers and reduce access to quality healthcare for millions of Californians," she said in a statement.
The lawsuit was filed by the Justice Department and attorneys general in nine other states, in addition to California.
In California, Anthem Blue Cross is a huge player with about 20 percent of private insurance market. Cigna has a smaller presence here, but the two companies "compete head-to-head for customers, especially large employers," the attorney general's office said.
The Justice Department also filed a second suit, seeking to block a proposed merger between Aetna and Humana. California is not joining that suit because Humana does not have significant market share in the state, a spokeswoman for the attorney general's office said.
Consumer advocates had long raised concerns about both deals and hailed today's news, saying these mergers would likely lead to "reduced competition, increased prices, and more market power" for the companies, said Anthony Wright, executive director of Health Access California, an advocacy group.
Tags: Anthem Inc., Antitrust Lawsuit, Cigna Corp., Insurance, Kamala Harris, Medical Issues