70 Million Americans Report Stolen Data
by Donna Tapellini, Consumer Reports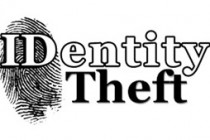 More than 70 million American adults discovered that their personal information had been compromised in 2014, according to projections from a recent nationally representative survey of more than 3,000 American adults, conducted by Consumer Reports.
While some of those incidents may have resulted from stolen credit cards or other crimes, many stemmed from data breaches. And, as a slew of widely reported breaches last year showed, not only online shoppers are at risk. According to Consumer Reports's survey, 79% of those notified of a data breach were told by a brick-and-mortar store or a financial institution. Just eighteen percent said the problem originated with an online retailer.
Those findings are supported by research from the non-profit Identity Theft Resource Center (ITRC), which found that a record high 783 data breaches occurred in 2014, up more than 27.5 percent from 2013. "Last year was an exceptional year because of the raw numbers and the traction they were getting in the media," says Eva Velasquez, CEO/president of ITRC.
It's important to protect your data from identity theft, whether you've been notified of a breach or not. That might sound obvious, but in the Consumer Reports survey, half of those who were affected by data theft said they did not change their online behavior afterward.
Continue reading on ConsumerReports.org » The article includes links to 10 simple steps you can take to lock down your sensitive info, five things to do if you've been notified of a breach, and other helpful resources.
Tags: Banks, Credit Cards, Data Breach, Federal Legislation, Privacy