Anthem Hacked; Health Insurance Data On Up To 80 Million Exposed
by Chad Terhune and Ryan Parker, Los Angeles Times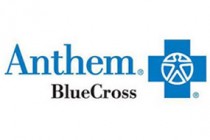 Health insurance giant Anthem Inc. said late Wednesday that hackers had breached its computer system and the personal information of tens of millions of customers and employees was possibly at risk.
The attack on the nation's second-largest health insurer could be one of the largest data breaches in the healthcare industry, experts said. Anthem said hackers infiltrated a database containing records on as many as 80 million people.
"Cyber attackers executed a very sophisticated attack to gain unauthorized access" to one of the company's computer systems and "have obtained personal information relating to consumers and Anthem Blue Cross employees who are currently covered, or who have received coverage in the past," Indianapolis-based Anthem said in a statement.
The data breach extended across all of Anthem's business, possibly affecting customers at large employers, individual policyholders and people enrolled in Medicaid managed-care plans.
Anthem has more than 37 million members in California and 13 other states. But the company warned that it also had information in its database on other Blue Cross Blue Shield patients from all 50 states who had sought care in its coverage area.
Continue reading on the Los Angeles Times website » The Times limits free page views per month
Tags: Data Breach, Medical Privacy, Privacy