Are there too many products on store shelves?
by WCPO Staff, WCPO Cincinatti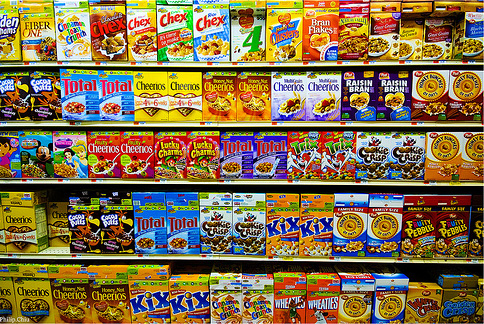 Back in 1975, your average supermarket carried around 9,000 products. Fast-forward almost 30 years, and that number has swelled to nearly 47,000.
But could so much selection be leading to supermarket overload?
A trip to Kroger can get overwhelming when many popular products come in more than a dozen varieties.
There are 15 types of Thomas' English muffins.
Want cereal? There are 14 kinds of Cheerios: honey nut, chocolate, multi-grain and peanut butter are just a few.
Even vanilla is no longer just plain vanilla. Breyers brand ice cream comes in half the fat, lactose-free, extra creamy or no sugar added.
And Cincinnati's Procter & Gamble announced this week a new line of Crest toothpaste featuring chocolate and vanilla flavors.
"We found 27 versions of Crest toothpaste at one store," said Tod Marks of Consumer Reports. "The company makes more than 50. Now according to a new Consumer Reports survey, consumers tell us they like choice, but 28 percent were overwhelmed dealing with that much information."
With all this selection, Marks said it's important to watch the prices.
For example, Kroger sells Turkey Hill ice cream for under $3, while a Turkey hill all-natural brand is more than twice the price.
Marks said companies offer so many different variations because new products are considered "the lifeblood of the supermarket."
"When one company offers two products, and another offers ten, odds are the sale is going to go to the company that offers more," Marks said.
Not all researchers are convinced that option overload is bad.
"Variety exists for a reason," Director of Cornell University's Food and Brand Lab Brian Wansink said. "You need it to satisfy everyone's tastes. New products build excitement and bring much-needed zap to categories."
But if all this choice gives you a headache, you can head for the Advil — but you'll have to choose among caplets, tablets, film-coated tablets or liquid-gels.