As data about drivers proliferates, auto insurers look to adjust rates
by Alina Tugend, New York Times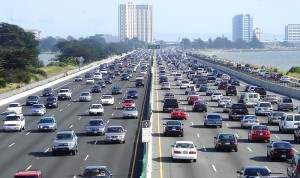 It's no surprise that car accidents, speeding tickets and where you live all affect how much you pay for automobile insurance. But consumer groups say that other, apparently unrelated, factors are unfairly being used to set rates.
Two organizations, the Consumer Federation of America and the New York Public Interest Research Group, have released separate reports contending that the factors insurance companies are using to determine rates — like educational level and occupation — are detrimental to consumers, especially to low-income customers.
And J. Robert Hunter, a former Texas insurance commissioner and now director of insurance for the consumer federation, said insurers were increasingly using pricing models to raise the cost of auto insurance for some groups of people who are unlikely to change insurers, even if their premiums go up.
But insurance companies say any factors they use in determining rates are approved by state officials and that factors like education level and occupation are "highly predictive" of which groups are more likely to make more frequent — and more severe — claims.
The federal government is now entering the debate for the first time. The Federal Insurance Office, created in the Treasury Department in 2010 as part of the Dodd-Frank Act's overhaul of the financial system, announced this month that it planned to study and monitor the affordability of auto insurance for low- and moderate-income consumers.
Legally, insurance companies cannot consider income, race or religion in determining premiums, but the New York Public Interest Research Group contends that permissible questions about occupation and education level are being used "as surrogates for income," said Andy Morrison, a consumer advocate at the organization.
Robert Hartwig, president of the Insurance Information Institute, a trade organization for insurance companies, said, "In general, there's a trend to use more factors," but he said that it benefited consumers.
More data available online about all of us, he said, along with increasingly sophisticated software to interpret those details, gives insurance companies better information than ever in targeting insurance rates.
That is true, Mr. Morrison said, but in his view, it is not a good development. His group's analysis found that some of New York's largest auto insurers charge higher rates to drivers with less education and nonprofessional, nonmanagerial jobs.
The research was simple: Mr. Morrison went to the websites of large auto insurers like Geico, Progressive and Liberty Mutual and typed in identical information for a single 30-year-old woman when seeking a rate quote. He changed only education level and occupation.
He found that a bank teller with a high school degree would pay on average 18 percent more than a bank executive with a college degree. And a high school graduate who worked in retailing could pay 41 percent more annually than that bank executive.
"A person with a lower income with a clean driving record might pay more than a person with a higher income with a poor driving record," Mr. Morrison said. Previous studies have shown the problem is not limited to New York.
After the report was released, a New York State assemblyman, Kevin Cahill, a Democrat, held a seven-hour hearing on the issue, and the state Department of Financial Services, which oversees insurance companies that do business in the state, promised to look into the matter.
Most states permit insurance companies to use not only ZIP code, age, driving record, mileage and car make and model, but also marital status and gender — which is good news for married people and women, who tend to file fewer claims and so pay lower rates.
(About a year ago, the European Commission outlawed the use of gender in determining auto insurance rates.)
California, Massachusetts and Hawaii do not allow credit scores to be taken into consideration by insurance companies when determining rates. California also prohibits using educational level or occupation.
The fact that California does not allow the use of education level, occupation or credit score shows "it's possible to have a rating system without these discriminatory factors," Mr. Morrison said.
The average cost of auto insurance has remained steady over the last decade: In 2004, it was $842 annually per car, and this year it is estimated to be $846, according to the Insurance Information Institute.
But that's not the whole picture. According to J. D. Power & Associates, the number of people in 2013 hit with premium increases rose by about 2 percent over the previous year, to one in five.
While more people may be offered discounts, "the flip side is that someone has to pay for those discounts," said Des Toups, managing editor of CarInsurance.com, a comparison-shopping website.
"Certain customers are more valuable, and companies are looking at all legally allowable ways to find the customer least likely to file a claim," Mr. Toups said. "The people who benefit are at the low-risk end of the scale, and the people who don't benefit are the high-end risk – and it's just going to get worse."
For instance, Mr. Toups said, one insurance company received a patent for a computerized system for analyzing voter registration and voter history as a means of determining risk.
While voter information cannot be used in setting rates now, the insurance company, in its patent application, did claim that people who vote are less likely to file an auto insurance claim.
Mr. Hunter of the consumer federation said he grew concerned last year when he saw reports by Earnix, a company that sells software to some of the nation's largest auto insurers, discussing the growing prevalence of something called "price optimization."
Price optimization incorporates data about a company's operating costs, consumer behavior and the competitive environment to achieve the optimal desired outcome – like maximizing profits or expanding a business.
While auto insurers have used such a practice in other countries, it's relatively new here, Mr. Hunter said. But he said it was becoming increasingly widespread, and allows insurers to use factors other than risk in pricing policies – like how much policy holders will pay before jumping to another carrier.
Such actions, he said, can be discriminatory, because studies show that lower-income consumers do less comparison shopping than wealthier consumers. Also, he said, auto insurance rates should be based on risk factors, not shopping patterns.
"It's unfair," Mr. Hunter said. "Auto insurance isn't a luxury. It's mandatory."
Dave Jones, California's insurance commissioner, has expressed concern about such practices, saying they could be "unfairly discriminatory." The National Association of Insurance Commissioners did not respond to requests for comments.
Meryl Golden, North American general manager of Earnix, said there was nothing underhanded about it.
"It just replaces broader judgments with more fine-tuned analytics," she said.
Edmunds.com and Consumer Reports both offer helpful information on factors to look for when buying auto insurance and ways to compare prices. If you have complaints, check with your state insurance commissioner; the National Association of Insurance Commissioners lists all commissioners and their contact information.
And, as Ms. Golden pointed out, there is no lack of competition among insurance companies vying for customers, as anyone who watches even a short amount of commercial television can attest.
"There's lots of choice out there," she said. "Anyone who is unhappy with their service can shop around."
Tags: GEICO