Automotive safety agency slow to open investigations
by The Associated Press, San Francisco Chronicle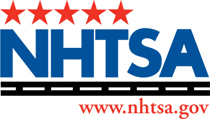 DETROIT – People are waiting longer than they should for an answer when they petition the government to open an investigation into what could be serious safety problems.
The Associated Press reviewed all 15 petitions filed by drivers with the National Highway Traffic Safety Administration since 2010 and found the agency missed the legal deadline to grant or deny the requests 12 times. One petition from 2012 has yet to be resolved.
A 1974 law passed to make the agency move faster requires a decision within four months of receiving a petition. But even though the agency has fined automakers such as General Motors Co. and Toyota Motor Corp. millions for missing deadlines to disclose safety issues, there is no penalty when it's tardy itself.
Lives at risk
The agency concedes it has missed the deadlines but says it often must ask petitioners for more data to complete its analysis. Still, in eight petitions reviewed by the Associated Press, it took more than a year to open an investigation or close the case.
Safety advocates say a delay that long can put lives at risk. And given the recent criticism of the agency for its role in GM's delayed recall of cars with defective ignition switches, these advocates question whether it is functioning well enough to protect the public.
Car owners have two ways to ask safety regulators for action. They can file a complaint or submit a petition. A complaint has information about a single incident and usually is filed via the agency's website. Petitions are formal requests for investigations, with evidence of a problem in many vehicles.
Often petitions are a last resort for drivers frustrated by intransigent automakers. Many drivers seek help from safety advocates to complete the petition. Even if an investigation is opened, it can take months or years before a recall is announced.
Deaths after filing
Clarence Ditlow, executive director of the Center for Auto Safety, a nonprofit founded by consumer advocate Ralph Nader, petitioned in November 2009 for an investigation into fires in Jeep sport utility vehicles with gas tanks behind the rear axle. Despite reports of 12 fires, nine injuries and one death at the time, it took the agency more than nine months to grant the petition and open a formal investigation – five months after the legal deadline.
The agency's probe found 51 fire deaths as of June 2012, when a recall was finally announced. Ditlow says that since the petition was filed, at least 31 people died in fiery rear crashes involving the SUVs.
Chrysler, the Jeeps maker, says the SUVs do no worse than comparable vehicles. It agreed to install trailer hitches to protect the tanks in low-speed crashes.
Realistically, the agency may need more than 120 days for complex petitions, says former administrator Joan Claybrook. Legislators should extend the deadlines and take funding from the agency or the administrator's salary if they aren't met, she says.
The agency has been criticized for failing to connect the dots among thousands of consumer complaints it received last decade about small GM cars with defective ignition switches. GM finally recalled the cars this year. The faulty switches have been linked to at least 13 deaths.
The agency's investigation budget is only about 7 percent of the $134 million it spends per year on vehicle safety research, testing and enforcement. Sen. Claire McCaskill, D-Mo., has introduced a bill that would double the $134 million over six years.
Agency's response
Donald Friedman, co-founder of a California firm that investigates crashes for attorneys, filed a petition in November seeking an investigation into the air bag systems in big GM cars such as the Chevrolet Impala. Friedman says the passenger weight-sensing system in the cars can malfunction, causing the air bags not to inflate.
The agency has yet to make a decision.
In a statement, the safety agency denies dragging its feet on petitions such as Friedman's, saying it often needs more than 120 days to examine them thoroughly. "Most do not provide sufficient data for NHTSA to evaluate the issues raised without further data collection and analysis," the agency says.
Image: U.S. Government [public domain] via Wikimedia Commons
Tags: Auto Safety, National Highway Traffic Safety Administration, Recalls