Ban on spying on rental computer customers awaits governor's signature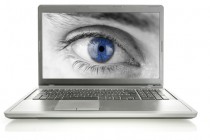 A measure sponsored by the Consumer Federation of California to protect consumer privacy by restricting the use of spyware on rented computers is headed to Gov. Jerry Brown's desk following a 36-0 vote in the state Senate Aug. 18 and Assembly concurrence in Senate amendments today.
Assembly Bill 2667 (Richard Bloom, D-Santa Monica) would ensure that consumers who rent a computer or similar electronic device do not fall victim to the use of invasive privacy technologies. AB 2667 was approved by the Assembly on May 23, also without opposition.
"Rent-to-own companies that use spyware to collect passwords and credit card and medical records, and to activate webcams on rented devices, are inflicting serious harm on their consumers. This information gathering is unwarranted and makes consumers more vulnerable to identity theft and other fraud," said Richard Holober, executive director of the Consumer Federation of California. "Consumers have a distinct right to know what the software on their computer is capable of doing."
The need for AB 2667's safeguards to protect consumers against egregious privacy violations has been documented by the Federal Trade Commission (FTC). On March 10, 2014, the agency issued its Final Order Settling Charges that Aaron's Inc. Allowed Franchisees to Spy on Consumers via Rental Computers. The FTC had previously taken action against software manufacturer DesignWare LLC and seven rent-to-own companies including Aaron's on this issue.
"Keystroke logs displayed usernames and passwords for access to email accounts, social media websites, and financial institutions. Screenshots captured additional confidential details, including medical information, applications containing Social Security numbers, and bank and credit card statements. Webcams operating secretly inside computer users' homes took photographs of computer users and anyone else within view of the camera. These included images of minor children as well as individuals not fully clothed and engaged in intimate conduct," according to the FTC.
"When consumers contract with rent-to-own retailers for a laptop or other electronic device, they are often unaware that these devices can contain invasive software," said Assembly Member Bloom. "This bill protects consumers from having their personal information, including photographs, financial information and medical records, taken without their knowledge or consent."
The "rent-to-own" industry is big business, with a reported $8.5 billion in revenues. The ranks of its customers more than doubled between 2003 and 2012, to 6 million. Four in 10 earn under $24,000 – part of a vulnerable population whose immediate needs exceed their weekly paychecks. With AB 2667, Californians will be better protected in the privacy of their homes.