Binding Arbitration Rules Get Consumer Protection Bureau Scrutiny
by Ann Carrns, New York Times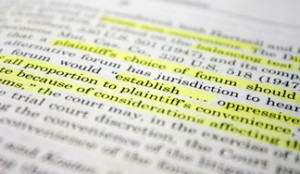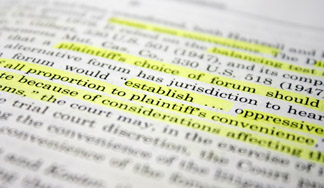 Customers who have disputes with banks or credit card companies often can be forced to go to arbitration before a private lawyer to try to resolve the problem, rather than before a judge in court.
That's because many financial accounts come with built-in contracts containing "pre-dispute" arbitration clauses — so-called because consumers agree to them when they sign up for the account, before they actually have a disagreement.
The federal Consumer Financial Protection Bureau on Tuesday released a study critical of such arbitration clauses, and suggested the agency may weigh new rules to limit them. The agency found that the clauses restrict consumers' ability to file class-action lawsuits, in which many people with similar complaints file suit as a group, instead of individually. Tens of millions of consumers are subject to such contracts, which hamper their ability to seek financial redress, the agency found.
Read more on The New York Times website » The Times limits free views per month
Tags: CFPB, Forced Arbitration