California Assembly Member Pulls Auto Recall Bill As Opposition Mounts
by Jerry Hirsch, Los Angeles Times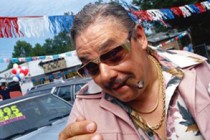 A measure pushed by auto dealers that would have created rules for how they sell recalled used vehicles was pulled by its author suddenly Friday even though it sailed through the Assembly on a 76-0 vote earlier this month.
Assemblyman Rich Gordon (D-San Mateo) said he notified the state Senate that he plans to hold AB 287, titled the Consumer Automotive Recall Safety Act, until next year to see if he can establish a consensus among dealers and a growing opposition.
Nearly every automaker, most rental car companies and multiple consumer groups opposed the bill.
"Automakers are pleased and pledge to work with the author during the interim to advance efforts to ensure every recalled vehicle gets fixed," said Daniel Gage, spokesman for the Alliance of Automobile Manufacturers, which represents General Motors, Ford, Chrysler, Toyota and other automakers.
The bill would have made it illegal for dealers to sell or rent used cars under a safety recall without telling the customer that it had not been repaired. It would require franchised dealers to repair a recalled used car before sale if it was their own brand. It also proposed making automakers repay dealers for the cost of storing recalled cars waiting for repairs.
Though federal law prohibits auto dealers from selling new cars that are under a safety recall, no such restriction applies to used cars. California does not bar used car dealers from selling unrepaired vehicles.
The California New Car Dealers Assn. and the lawmakers who supported the bill said it would increase disclosures, improve safety and provide protections for California consumers who purchase or own used recalled vehicles.
But the bill also would have given dealers legal protection if they knowingly sold an unrepaired vehicle that was in a mishap caused by the defect, said Brian Chase, president of Consumer Attorneys of California.
Consumer advocates praised Gordon's move.
"The whole concept of allowing dealers to sell recalled cars is bad news for consumers," said Rosemary Shahan, president of Consumers for Auto Reliability and Safety. "No one else in the industry thought this was a good idea."
Continue reading on latimes.com » The Times limits free pageviews per month
Tags: Auto Safety, Consumers For Auto Reliability and Safety, Recalls, Rich Gordon