California college agency fails to protect public, audit says
by Jim Miller, Sacramento Bee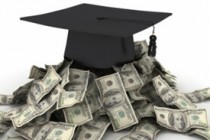 The California state office charged with regulating more than 1,000 vocational schools and other private postsecondary institutions has "placed the public at risk" through inadequate oversight, according to a new audit.
Lawmakers created the Bureau for Private Postsecondary Education after its predecessor shut down following years of criticism that it offered students little protection from dishonest school operators. The bureau currently regulates 1,047 institutions, a number that will increase by up to 250 in July because of a federal law requiring now-unregulated institutions to be licensed by the state in order to stay eligible for student financial aid programs.
Tuesday's Bureau of State Audits report found that the bureau's inspections last months longer than they are supposed to. Proposed schools face lengthy delays in receiving permission to operate. And the bureau takes an average of 290 days – more than three times a 90-day goal – to process student claims for reimbursement after schools go out of business.
"Unfortunately, during our current audit of the bureau, we found that many of the problems of the past persist today, four years after the Legislature re-established the bureau to fill the regulatory void left by the sunset of its predecessor," the audit said.
Auditors reviewed complaints filed with the bureau from July 2009 through June 2013, and checked inspection records for other schools. The latter took auditors to two institutions regulated by the bureau: the Commercial Drivers Learning Center in Sacramento and Rudolf Steiner College in Fair Oaks. "Although the inspector reported he found no violations at the institutions, we found minor violations of state regulations at each," the audit said.
Auditors also visited five institutions to judge their student-performance "fact sheets," including the Fair Oaks Massage Institute, American Truck School LLC in Redding and Universal Technical Institute, which has campuses in Sacramento and Los Angeles. In every instance, auditors found errors or unsubstantiated claims "that could mislead potential students."
The audit offers several recommendations for lawmakers, such as reducing the bureau's responsibilities or shifting them to another state department entirely, such as to the Department of Education.
The bureau is one of 40 regulatory entities in the Department of Consumer Affairs. In her response to the audit, department Director Denise Brown said officials agree with the auditor's recommendations but took issue with the title of Tuesday's audit: "Bureau for Private Postsecondary Education: It has consistently failed to meet its responsibility to protect the public's interest."
"In our opinion, we do not believe that the title of the report accurately reflects the conditions found at the BPPE," Brown wrote. In their response to Brown, auditors said, "We stand by our report title."
The audit follows a December review of the bureau by the Legislative Analyst's Office. That report suggested that the bureau focus its energies on schools that have a history of problems.