California Supreme Court rules some consumer loans so expensive they break the law
by James Rufus Koren, Los Angeles Times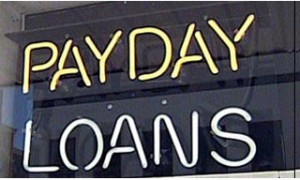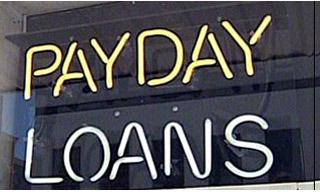 California's high court has ruled that interest rates on consumer loans can be so high that they become "unconscionable" and, therefore, illegal — a decision that could call into question the validity of millions of loans and upend the state's subprime lending market.
In a unanimous opinion released Monday morning, the California Supreme Court said courts "have a responsibility to guard against consumer loan provisions with unduly oppressive terms," including interest rates, despite state laws that have until now allowed lenders to charge whatever the market will bear.
California lending law sets maximum rates for loans up to $2,499 but no cap on loans of $2,500 and up. However, when lawmakers removed interest-rate caps on those larger loans in the 1980s, they included language that allowed loan terms to be found "unconscionable."
Attorneys representing a class of CashCall borrowers in 2008 sued the company in federal court over loan rates and other terms that they argued made the loans unconscionable. The plaintiffs borrowed from CashCall at rates of 96% or 135% from 2004 to 2011.
CashCall, based in Orange County, offers consumer loans at interest rates topping 100%. Its attorneys argued that by removing a cap on interest rates, the Legislature intended to allow lenders to set their own rates without interference from state regulators.