CFPB: College Credit Card Agreements On Decline; Debit, Prepaid Card Agreements Increase
by Ashlee Kieler, Consumerist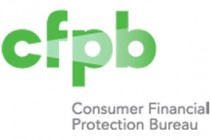 Since Congress passed the Credit Card Accountability, Responsibility, and Disclosure (CARD) Act in 2009, the cozy relationship between credit card issuers and institutions has fractured. But while the number of agreements between the two entities has declined drastically, that doesn't mean banking on campus has gotten any safer for students.
The Consumer Financial Protection Bureau's annual report [PDF] on college credit card agreements highlights the new trends in the marketing partnerships between colleges and financial institutions when it comes to the products they offer students and the transparency of their agreements.
Overall, the latest CFPB report found the number of credit card agreements between colleges and financial institutions decreased by 70% since 2009.
In 2013 alone, the number of agreements declined from 403 at the beginning of the year to 336 at year-end.
Additionally, the amount of money issuers paid in royalties and bonuses to colleges and universities decreased. In 2009 colleges collected $84 million, while the agreements brought in just $43 million last year.
According to the CFPB, the drastic changes in regards to credit card agreements likely occurred in part because of the CARD Act, which requires issuers to disclose to the CFPB the terms and conditions of any college credit card agreement, the number of new credit card accounts, and the compensation paid by issuers to institutions of higher education in the previous year.
But as the saying goes; when one door closes, another opens. And that has apparently been the case for banking institutions and colleges.
 Continue reading on Consumerist »
Tags: Banks, CFPB, Credit Cards