CFPB Takes Action Against Two Alleged Student Debt Relief Scams
by Ashlee Kieler, Consumerist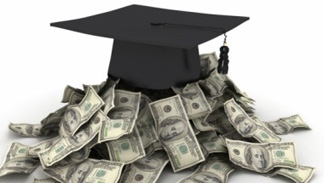 Student loan borrowers have enough to worry about, so they shouldn't have to deal with being hounded by so-called debt relief companies promising to provide consumers with repayment benefits that actually come free of charge with federal loans. Today, the Consumer Financial Protection Bureau took action to put a stop to two such relief scams that reaped millions of dollars from thousands of consumers.
The CFPB, in conjunction with Florida's Attorney General Pam Bondi, shut down student debt relief company College Education Services and separately filed a lawsuit against Student Loan Processing.US for illegally marketing student debt relief services.
The Department of Education provides numerous plans to borrowers with federal student loans to make payments more affordable at no extra cost. The CFPB alleges that College Education Services and Student Loan Processing.US illegally tricked borrowers into paying upfront fees for these benefits.
According to the CFPB's complaint [PDF], Tampa-based College Education Services, its owner, Marcia Elena Vargas, and advisor and employee, Frank Liz, marketed and advertised debt relief services to student loan borrowers with loans in default.
The company advertised its services through Internet ads and websites including CollegeDefaultedStudentLoan.com and HelpStudentLoanDefault.com.
Before ceasing operations in February 2013, the company collected millions of dollars from consumers by charging illegal advanced fees between $195 and $2,500. Often the company required that all or a portion of its fees be paid upfront.
Under federal law, at least one debt must to be renegotiated, settled, or reduced before a fee can be collected for debt relief services.
 Continue reading on Consumerist »
Tags: Privacy, Student Loans