Comcast Wi-Fi hotspots to count on routers in homes
by Benny Evangelista and Dwight Silverman, San Francisco Chronicle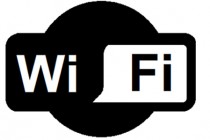 Comcast plans to turn thousands of wireless Internet routers in private homes in the Bay Area into publicly available Wi-Fi hotspots.
The service is part of the cable giant's ambitious plan to offer customers and noncustomers access to about 8 million hotspots in 19 of the largest U.S. cities. It could also lay the foundation for a wireless phone network that would compete with carriers like AT&T.
Comcast customers might feel uncomfortable about the company converting their wireless gateway routers into a public network – whether it's because of privacy, security, bandwidth or energy concerns.
But Comcast says less than 1 percent of customers in other regions that already have the service have chosen to opt out. That includes subscribers in cities like Seattle and Houston.
To date, the home hotspot has been well received where it has rolled out," said Bryan Byrd, communications director for Comcast's California region.
Comcast hasn't given a timetable for when the service will roll out in California, but an announcement could come "in the next month or so," Byrd said.
The service uses technology embedded in the newer Arris Touchstone Telephony Wireless Gateway Modem, which Comcast leases to customers. Those who own their modems won't be affected.
The gateway generates a second encrypted network signal named "xfinitywifi" visible to anyone with Web-enabled device within range.
"Having an Xfinity WiFi hotspot in your home makes it easier for your friends and relatives to connect, and it provides better protection to your private in-home Wi-Fi network," Byrd said in an e-mail response to questions.
"You won't have to share your password with a babysitter or house guest because they are connecting to a completely separate Wi-Fi network. None of their activity is counted against your homeowner account," he said.
Comcast's top-tier Internet subscribers can log into the public network for free. Lower-tier customers and noncustomers get two free one-hour sessions per month, then are charged a fee by the hour, day or week.
Byrd says there shouldn't be security problems with the private network as long as the customer has already taken the proper precautions of having a strong password and up-to-date antivirus protection on computers.
And the company maintains having an extra wireless signal radiating from a customer's home won't raise electricity consumption, publicly identify users' home addresses or even affect the speed of their Internet connection.
Because of the limited range of home Wi-Fi routers, don't expect to be able to drive down the street and hop from one residential hotspot to another, Amalia O'Sullivan, Comcast's vice president of Xfinity Internet Product, told the Houston Chronicle.
While connections will be available outside some homes, the signal quality drops off quickly the farther a user gets from the router.
"It's really for when you need a connection in the places that matter the most, and hopefully the places where you dwell the most," she said.
Comcast customers will have to sign in to any Xfinity Wi-Fi hotspot only once. After that, they will automatically be connected when one is available.
The initiative is an attempt by Comcast to compete with wireless carriers such as AT&T, which has a large network of Wi-Fi hotspots via businesses, including in major chains such as Starbucks and McDonald's. Comcast also has a network of business customers that provide hotspots, and it has established Wi-Fi beachheads in public places such as stadiums and parks.
Spencer Kurn, a partner with New Street Research in New York, said Comcast is laying the foundation for a possible wireless phone network that would switch seamlessly between Wi-Fi and traditional cellular connections.
"We think it's not a matter of if, but when," Kurn said.
In a document filed with federal regulators as part of its $32 billion plan to buy Time Warner Cable, Comcast said a network such as the one enabled by its residential hotspots "could make a 'Wi-Fi-first' service, which combines commercial mobile radio service with Wi-Fi."
Kurn said Comcast last year sold wireless spectrum to Verizon, and part of that deal gave Comcast access to Verizon's wireless network. Thus, a Comcast-owned wireless phone service could hand off callers between its Wi-Fi networks and Verizon's cellular one.
O'Sullivan said there currently are no plans to enter the wireless phone arena, but that it is conceivable in "the longer term."
Comcast is turning on the residential Wi-Fi hotspots in multiple cities this month. The network is already up and running in many cities where Comcast provides service, including Philadelphia and Indianapolis. About 3 million of the hotspots were expected to be active by this week.