Consumer Privacy Rights Need Urgent Protection in Washington, Activists Say
by Tom Hamburger, Washington Post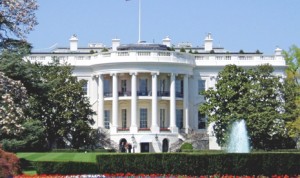 Citing revelations of government spying and massive theft of credit card information, civil liberties and consumer activist organizations are pressing the White House this week for action on a long-promised consumer privacy bill of rights.
"Never has the need to update the privacy laws of the United States been more urgent," says a letter planned for delivery Monday morning and signed by three dozen organizations, including Consumers Union, the American Civil Liberties Union and Public Citizen.
The three-page letter will arrive exactly two years after President Obama announced a framework for a privacy bill of rights, promising to seek swift congressional action. The president's original call to action was made more than a year before former National Security Agency contractor Edward Snowden revealed massive surveillance by U.S. intelligence agencies. The proposal, however, was largely ignored by Congress.
Meantime, private companies have been compiling ever more detailed dossiers on consumers' browsing habits and medical and purchasing histories. Recently, the president named his chief of staff, John Podesta, to review the role of "big data" and their relationship to privacy.
This week, the activist groups will ratchet up the pressure, with some signers suggesting that the White House has been constrained in acting in the public interest by the economic power of technology companies that specialize in gathering data on consumers.
"It seems to me that the administration is more interested in protecting the U.S. data collection industry — the Googles, the Facebooks and the Amazons," said Jeffrey Chester, executive director of one of the groups that signed the letter, the Center for Digital Democracy. It added: "The White House needs these companies for its own political and economic agenda. The White House has not seriously engaged with critics of the data collection system to help figure out the road map to providing privacy protection."
Amazon.com founder Jeffrey P. Bezos owns The Washington Post. An advocacy organization representing Amazon, Google, Facebook and other major firms, the Internet Association, did not respond to requests for comment Sunday. Nor did the White House. In the past, the industry trade group and others advocating for advertisers have called for self-regulation rather than government restrictions on private-sector data-gathering. In their letter to the White House, the activists say this approach has not worked.
"Industry self-regulation has failed and opt-out techniques force consumers to check their privacy settings every time a company changes its business model," the letter says.
Privacy protection demands have increased in recent months as data-collection companies face new pressure from European regulators alarmed by disclosure of U.S. government spying. Now that pressure seems to be spreading to Washington.
"The president made an important commitment two years ago to introduce privacy legislation," said Marc Rotenberg, a Georgetown University Law School professor who directs the Electronic Privacy Information Center. "Given what we have now learned about the scope of surveillance and the absence of meaningful safeguards, this should now be a top priority for the administration."