Court Orders Wells Fargo to Repay Debit Card Holders over Fees
by Bob Egelko, San Francisco Chronicle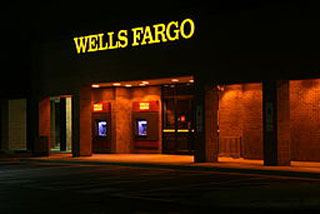 Wells Fargo Bank must repay $203 million to debit card customers in California for deceiving them about overdraft fees, a federal appeals court ruled Wednesday.
The Ninth U.S. Circuit Court of Appeals in San Francisco upheld a federal judge's decision that the bank had misled customers about how the fees would be calculated. A lawyer for the plaintiffs has estimated that more than 1 million debit card customers, who incurred the fees between November 2004 and June 2008, would be eligible for the refunds.
The case involved the bank's former procedures for processing multiple transactions that, when combined, exceed a customer's credit limit. In 2001, Wells Fargo started entering the largest transaction first, a change that multiplied overdraft fees — of up to $35 each — that it assessed against customers.
Tags: Banks