CPUC Commissioner Tied To E-Mail Saying He'd Help PG&E
by Jaxon Van Derbeken, San Francisco Chronicle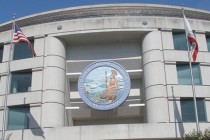 A California Public Utilities Commission official offered to write a favorable opinion on a $1.3 billion gas rate case if Pacific Gas and Electric Co. "did not like" one from another commissioner, according to an e-mail the company was forced to disclose by a judge's order.
The e-mail — from ousted PG&E Vice President Brian Cherry to two colleagues who were also fired — is just the latest in a string of embarrassing revelations that have shaken the oversight agency in the wake of the San Bruno pipeline explosion in September 2010.
The Jan. 14 e-mail recounted a conversation between Cherry and Commissioner Mike Florio over which commissioner would preside over the case. PG&E officials had already twice objected to the proposed administrative judge to commission officials — including Florio — through back channels and appeared to have gotten the judge they wanted.
Who will preside?
The focus for PG&E's Cherry then turned to whether Florio, or his newly appointed colleague, Carla Peterman, would oversee the hearings.
"Mike did tell me that … he wanted to be involved but also wanted a fresh set of eyes on it. He even volunteered to do an alternate (decision) if we didn't like Carla's decision," according to the e-mail that the company released after being ordered to do so by the new judge in the case. The order came after The Utility Reform Network pressed regulators to compel the utility to surrender all the relevant communications it has on the case.
 Continue reading on SFGate.com »
Tags: CPUC, PG&E, San Bruno Explosion, The Utility Reform Network