Credit-Reporting Companies Agree To Major Changes To Reduce Errors
by Jim Puzzanghera, Los Angeles Times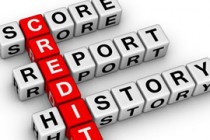 The nation's three largest credit-reporting companies have agreed to make it easier for consumers to correct mistakes, as well as to wait longer to list unpaid medical bills to allow more time for insurance payments, according to a government settlement announced Monday.
The changes are designed to address widespread concerns about incorrect information compiled by Equifax Inc., Experian Information Solutions Inc. and TransUnion, which produce credit reports for about 200 million Americans.
A 2013 study by the Federal Trade Commission found that about one in 20 consumers had significant errors on their credit reports.
Government officials and consumer watchdogs have complained about the accuracy of the information and the difficulties consumers have in correcting the mistakes.
"Credit reports touch every part of our lives. They affect whether we can obtain a credit card, take out a college loan, rent an apartment or buy a car — and sometimes even whether we can get jobs," said New York Atty. Gen. Eric Schneiderman, who negotiated the settlement.
"The nation's largest reporting agencies have a responsibility to investigate and correct errors on consumers' credit reports," he said.
His office began investigating the three firms in 2012 and quickly found that "their system for resolving complaints was fundamentally flawed," he said.
Continue reading on the Los Angeles Times website » The Times limits free page views per month
Tags: Credit Cards, Credit Reports, Credit Scores