EFF Sues For Release Of Data On Decryption Requests
by Cheryl Miller, Recorder, San Francisco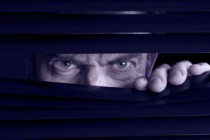 Digital liberties group Electronic Frontier Foundation sued the U.S. Department of Justice Tuesday for documents that may shed light on how many times—if ever—the federal government has sought a secret court order forcing companies to decrypt consumers' information.
The Freedom of Information Act complaint, filed in the U.S. District Court for the Northern District of California, also seeks copies of "significant" opinions issued by the Federal Intelligence Surveillance Court since its inception in 1978. That request could help determine the reach of the USA Freedom Act, 2015 legislation that placed new restrictions and transparency requirements on the government's data-collection practices.
"I'm confident that a court will look at the USA Freedom Act and the intent of Congress in passing that legislation and agree with our requests," said Mark Rumold, a senior staff attorney for EFF.
A message left with the Department of Justice's press office was not immediately returned Tuesday.
The lawsuit's filing coincided with a congressional hearing on encryption in Washington, D.C., where Apple Inc. general counsel Bruce Sewell told lawmakers that a "fundamental disconnect" exists between how tech companies and law enforcement view data and encryption.
Continue reading on the Recorder's website » The Recorder limits free pageviews per month
Tags: Electronic Frontier Foundation, Encryption, Federal Issues, Freedom of Information Act, Online Privacy, Privacy