FCC: Phone Companies Posted Private Info Online
by Anne Flaherty, Associated Press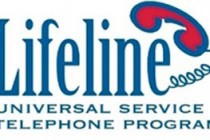 Two phone companies — TerraCom Inc. and YourTel America Inc. — unwittingly posted the Social Security numbers, driver's licenses and other sensitive data of up to 300,000 clients to the Internet, an investigation found, and federal regulators said Friday they plan to fine the companies.
As consumer data breaches go, the case — and its $10 million fine — is relatively small. But the incident is alarming because of how it unfolded: The companies participate in a government program called Lifeline, which subsidizes phone service for poor consumers. To crack down on fraudulent claims, federal regulators ordered carriers to collect identifiable information.
TerraCom Inc. and YourTel America, which are jointly owned, complied, but were so careless with the files that a reporter stumbled upon them during a simple Google search, according to the Federal Communications Commission. …
according to FCC investigators, even after company officials learned that the information could be accessed online, they failed to notify all potentially affected consumers. This deprived consumers "of any opportunity to take steps to protect their personal information from misuse by Internet thieves," the FCC wrote in its announcement.
Tags: Data Breach