Federal Prosecutors Probing PG&E-CPUC E-mails
by Jaxon Van Derbeken, San Francisco Chronicle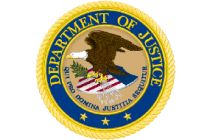 Federal prosecutors have told Pacific Gas and Electric Co. that they are investigating five years' worth of back-channel communications between company employees and the California Public Utilities Commission, including several that enmeshed utility executives in a judge-shopping scandal, PG&E said Monday.
The company revealed the investigation by the U.S. attorney's office as it released additional e-mails that it said violated rules against off-the-record communications between PG&E and state regulators, including one in which a utility vice president said the head of the commission was pressuring PG&E to fund the campaign against a state ballot measure.
PG&E said it had found the the e-mails among 65,000 exchanged between state officials and utility employees over five years.
The company said it would cooperate in the federal investigation. It did not say what laws may have been violated.
A representatives of the U.S. attorney's office in San Francisco had no comment. The state utilities commission said it has hired an independent expert to try to ensure against future back-channel exchanges. …
Last month, PG&E … released e-mails in which one of the executives lobbied for a preferred administrative law judge to be assigned to a $1.3 billion rate-setting case stemming from the deadly San Bruno explosion in September 2010.
Read the full story in the Chronicle…
Tags: PG&E, San Bruno Explosion