Five Signs of Financial Elder Abuse You Can Spot Now
by John Wasik, Forbes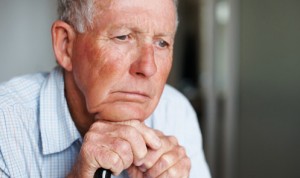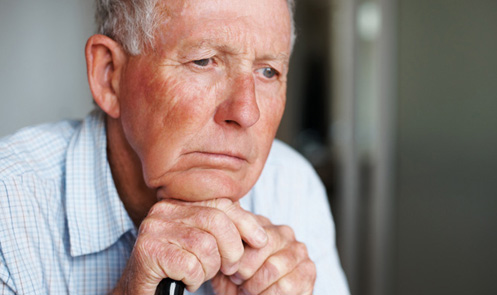 Some of the most insidious swindles involve exploitation of older Americans. I've seen it happen in my own family and sense that many family members don't know it's going on until money has been taken.
Some 90 percent of elder abuse occurs in domestic settings. Many of these crimes are perpetrated by family members. I once covered a story where a 103-year-old woman had to take her son to court to get her money back.
Fortunately, there are some clear warning signs of chicanery.  Here's what you need to look for:
Sudden Changes in Financial Accounts. Let's say a parent or older relative says that they "met a nice young man who offered to find them a higher yield on their investments. " (This happened to my father).
The person offering this service was a broker who was kind enough to help transfer money from a low-yielding but federally insured savings account into a commissioned mutual fund loaded with toxic mortgage derivatives. In this case, my father lost money in the one period in which bonds were the only safe haven (2008-2009), which was pretty hard to do.
I didn't hear about this until after the fact. We had to get a lawyer to go after the broker. While we got most of my Dad's money back, it took months. You need to know when your relatives or older friends are " approached." Since everyone likes to brag about "beating low yields" these days, when you hear that, pay attention and ask for more details.
A Nice Man Invited Me to a Free Lunch (or Dinner). Almost always these are invitations from brokers to sell some financial product or service. Older folks feel an obligation to "pay for" the meal, so they end up buying anything from time shares to shady investments.
There are no such things as free lunches in the brokerage business.
A Broker Changes the Investors' Objectives. Most retired folks can't afford to lose money and tell their brokers so. But brokers can switch their clients' investment objectives from "safe, secure income" to "trading," often without their knowledge.
Allowing brokers to do discretionary trades is the royal road to churning, where they buy and dump securities at will just to generate commissions. It's perhaps one of the most common forms of abuse.
At the very least, ask about your older relatives' investments. Have they been offered a way to "beat the market" or enhance their returns? What are they invested in?
A Broker Leaves a Firm, But "Brings Customers With Him." An older relative might have a sense of loyalty to their broker because "he took care of me for so many years."
But brokers can get into trouble or get fired, although that doesn't stop them from poaching clients and bringing them on board with a new firm. Under new management — or running their own shop — brokers will be under tremendous pressure to pay the rent and generate income, so they may still churn client accounts or put them in risky vehicles.
Always look for changes in your relatives' accounts. They are not always beneficial moves, especially if it involves a transfer of assets.
Account Statements Stop Coming or Appear in Irregular Intervals. Many older investors may not go near a computer to check their online balances and rely upon paper statements once a month.
What happens if the statements stop coming or only come at odd intervals? This is a huge red flag. You can always demand an accounting of asset balances. If a relative is cognitively impaired, you may need to acquire financial power of attorney, or, in rare cases, go to court and become a guardian.
Note of caution: Be extremely wary of a relative suddenly giving someone power of attorney. That could be another red flag and often opens a door to theft of assets.
When do you need to step in? Consult with family members, caregivers, doctors, bankers, accountants and elder law attorneys. They can see trouble signs before you do and should part of a vigilant team. You should make any move with the utmost transparency and oversight.
Tags: Deceptive, Elder Abuse, Scams, Senior Issues