Get Ready For A World Of Hackable Cars
by Elizabeth Weise, USA Today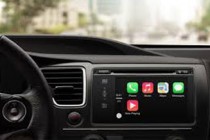 Americans love the Internet, they love cars and they really love Internet-connected cars. A survey by Kelley Blue Book found that 42% support making cars more connected — a figure that jumps to 60% for Millennials.
At the same time, 62% fear cars in the future will be easily hacked.
Not surprisingly, given the public's somewhat cavalier attitude towards protecting their phones and computers from hackers, they're unwilling to give up the convenience of a connected car to protect against a hypothetical hack.
For example, just 13% said they would never use an app if it increase the potential for their vehicle to be hacked.
Which is why figuring out how to hack cars is a growing area of specialization in some quarters.
"If you want all these features, security can't be an afterthought," said Charlie Miller, who together with Chris Valasek famously hacked a Jeep Cherokee last year.
The duo presented a workshop on Car Hacking 101 at the RSA computer security conference on Wednesday. It was one of several on the topic presented over the course of the week.
The good news for most Americans is that their cars are too old to be hacked, given that the average auto on the road today is 11-years-old.
Continue reading on USA Today's website »
Tags: Auto Safety, Driverless Cars, Hack, Internet Of Things