Hard Drives Holding Health Data Missing At Medical Insurer
by Chris Rauber, San Francisco Business Times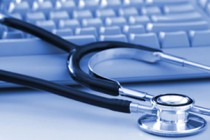 The latest in a series of huge data losses in the health care realm — health insurer Centene's loss of six hard drives containing personal information on 950,000 enrollees — raises more questions about the security of health data that consumers entrust to insurance companies, hospital systems, Medicare, Medicaid and other big players.
Centene is based in St. Louis and in the midst of wrapping up a $6.8 billion acquisition of Woodland Hills-based Health Net Inc., which has about 2.9 million California enrollees.
The St. Louis company said Monday that the lost hard drives included data such as enrollees' names, addresses, birth dates, Social Security numbers, Centene ID numbers and other health information.
"While we don't believe this information has been used improperly, out of abundance of caution and in transparency, we are disclosing an ongoing search for the hard drives," Michael Neidorff, Centene's chairman, president and CEO, said in a statement.
Health Net declined to comment, other than to describe the data problem as "a Centene issue, not a Health Net issue," according to spokesman Brad Kieffer.
He said the deal, which would create a managed care enterprise with more than 10 million enrollees and roughly $37 billion in revenue, is expected to close "sometime in the first quarter."
Consumers and the companies that employ them and often provide them with health coverage have reasons for concern, experts say.
Continue reading on the San Francisco Business Times' website »
Tags: Centene, Data Breach, Health Net, Insurance, Medical Issues, Medical Privacy, Privacy