Holiday shopping tip: Agreeing to email receipts waives your privacy rights
California retailers have come up with a new way to violate your privacy. It's called an email receipt.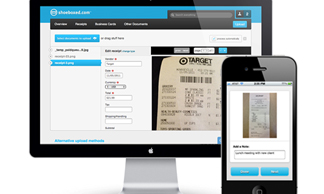 Consumer Federation of California suggests you think twice before agreeing when a merchant asks if you would like to receive your receipt by email.
CFC has noted a recent phenomenon at many retail chains. Cashiers now commonly ask: "Would you like your receipt printed or emailed to you?" While you might think emailed receipts are a convenience, California consumers waive long-established privacy rights when they provide an email address.
Under California law (1), it is illegal for merchants to ask for your personal information such as your home address, zip code, phone number or email address in order to complete an in-person credit card transaction at a store, restaurant or other brick and mortar establishment.
To circumvent this consumer privacy law, merchants are asking customers if they want to provide their email address to have a digital receipt sent to them. Retailers would like you to say "yes" to paperless receipts because your email address is worth money to them.
When a merchant obtains your email address, they can sell your contact information to third parties, profile your shopping habits, and send you junk mail filled with surveys, coupons, and other promotional offers. If you consistently provide your email address to various merchants, data aggregators can build a profile of your every purchase to make you an even better target for unwanted marketing.
When cross-referenced with your other purchase information, an email address can identify your physical address. So, answering "yes" to have your receipts emailed to you might quickly lead to a wholesale invasion of your privacy.
Andrew Frawley, in the article, "The rise of digital receipts: Retailers weigh in" on Direct Marketing News, claims that a survey found that of the retailers that have electronic receipt programs, 83% promote them to acquire emails to market directly to customers. "This point-of-sale offering creates a window of opportunity for businesses to market directly to customers while they're attentive and engaged."(2)
Jason Shapiro, CEO and co-founder of Transaction Tree, a provider of digital receipts for the retail industry, says, "Consumers…understand by giving their email address to a merchant at the point of sale, it subjects the consumer to email marketing from the merchant."(3)
CFC doubts that consumers "understand" how much this adversely impacts their privacy.
While this statement clearly reflects retailers' objectives, consumers' interests and privacy are certainly jeopardized. You have the right to say "no" to digital receipts to protect your privacy.
See Television and Radio Interviews on:  TV/Radio: CFC's Richard Holober discusses email receipts waiving consumer privacy
____________________
(1) The relevant law is a section of the Song Beverly Credit Card Act, California Civil Code Section 1747.08 (a) "Except as provided in subdivision (c), no person, firm, partnership, association, or corporation that accepts credit cards for the transaction of business shall do any of the following:
Request, or require as a condition to accepting the credit card as payment in full or in part for goods or services, the cardholder to write any personal identification information upon the credit card transaction form or otherwise.
Request, or require as a condition to accepting the credit card as payment in full or in part for goods or services, the cardholder to provide personal identification information, which the person, firm, partnership, association, or corporation accepting the credit card writes, causes to be written, or otherwise records upon the credit card transaction form or otherwise."
(2) Andrew Frawley, "The rise of digital receipts: Retailers weigh in." Direct Marketing News. February 21, 2012. https://www.dmnews.com/the-rise-of-digital-receipts-retailers-weigh-in/article/228105/
(3) "Digital receipts: good for consumers, good for businesses." Chamber News, Dunwoody Crier. March 5, 2013. https://www.thecrier.net/business/article_7a3ecc6e-859d-11e2-8cf0-001a4bcf887a.html