Insurance mandates for Uber inch ahead in Legislature
by Cheryl Miller, The Recorder (San Francisco)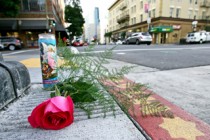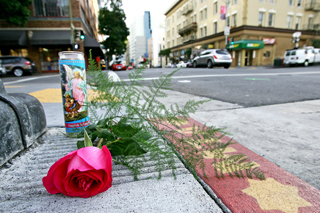 SACRAMENTO  –  State legislation placing new insurance requirements on ride-sharing companies advanced to the Senate floor on Thursday after a fiscal committee tacked on a range of amendments.
As currently written – and opposed by such companies as Uber Technologies Inc. and Lyft Inc. – AB 2293 would require ride-share drivers to carry insurance providing $750,000 in coverage during the so-called Phase One period when they're waiting to be matched with a passenger. The Senate Appropriations Committee on Thursday said it would drop that coverage level to $300,000. But it also announced additional language that would force transportation network companies to provide $1 million in liability coverage to cover damages above a driver's limits.
The amendments were announced by Appropriations Committee Chairman Kevin de Leon, D-Sacramento. They were not yet in print Thursday afternoon, leaving the affected companies, insurers and others with a stake in the bill scrambling to interpret the changes.
While not commenting specifically on the amendments, AB 2293's author, Assemblywoman Susan Bonilla, D-Concord, said she remains "deeply invested in protecting all consumers, drivers and pedestrians that are affected by the hazardous insurance gaps that currently exist for TNCs."
Uber recently flooded Bonilla's district with mailers asking constituents to call the two-term assemblywoman and demand that she "drop AB 2293." The company and its competitors have also hired a fleet of lobbyists to try to defeat the bill.
The bill amendments would also "provide a firewall," making clear that drivers' personal insurance policies would not be triggered for accidents that occur during TNC activities, de Leon said. Commercial policies geared toward ride-sharing drivers are emerging, but they are not yet widely available.
The amendments "will prevent California drivers from being put at risk of higher insurance costs to subsidize the TNC's insurance costs," said Kara Cross, general counsel for the Personal Insurance Federation of California.
Robert Callahan, executive director of the Internet Association's Sacramento office, said he was waiting to see the amended language. Lyft and Uber are members of the Internet Association, which has been active in efforts to sidetrack the bill.
The Appropriations Committee on Thursday also passed AB 612, related legislation that would require TNC drivers to submit to a Department of Justice criminal background check and to participate in a Department of Motor Vehicles program that flags "problem" driving behavior. De Leon said the language would be softened so TNCs could "avoid duplicative background checks," although he did not provide specifics.
Advocates have a little over two weeks to push both bills through the Senate and the Assembly before the legislative session ends.
The state Public Utilities Commission is weighing its own insurance requirements for TNCs. A hearing on the issue scheduled for Thursday was delayed until Aug. 28.