JPMorgan Chase Hacking Affects 76 Million Households
by Jessica Silver-Greenburg, Matthew Goldstein and Nicole Perlroth, The New York Times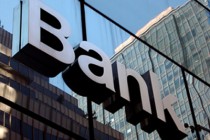 A cyberattack this summer on JPMorgan Chase compromised the accounts of 76 million households and seven million small businesses, a tally that dwarfs previous estimates by the bank and puts the intrusion among the largest ever.
Unlike retailers, JPMorgan, as the largest bank in the nation, has financial information in its computer systems that goes beyond customers' credit card details and potentially includes more sensitive data. As the severity of the intrusion — which began in June but was not discovered until July — became more clear in recent days, bank executives scrambled to contain the fallout and to reassure skittish customers that no money had been taken and that their financial information remained secure.
Banks were viewed as relatively safe from online assaults because of their investment in defenses and trained security staff. Most previous breaches at banks have involved stealing personal identification numbers for A.T.M. accounts, not burrowing deep into the internal workings of a bank's computer systems.
Even if no customer financial information was taken, the apparent breadth and depth of the JPMorgan attack shows how vulnerable Wall Street institutions are to cybercrime.
Tags: Banks, Data Breach