L.A.-Based Auto Lender Must Pay $48M In Fines, Refunds For Illegal Collections
by Ashlee Kieler, Consumerist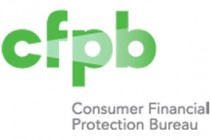 For the second time this week, the Consumer Financial Protection Bureau has flexed its muscles when it comes to reining in unscrupulous indirect auto loan financiers. Just days after taking action against Fifth Third Bank for auto-lending discrimination, the Bureau ordered a Los Angeles-based finance company and its auto title lending subsidiary to pay $48.3 million in fines and relief to affected borrowers stemming from a laundry list of allegedly illegal debt collection practices.
A proposed consent order accuses Westlake Services and Wilshire Consumer Credit of using a variety of legally questionable tactics since at least 2010.
These include: using phony caller ID information; falsely threatening to refer borrowers for criminal prosecution; and illegally disclosing information about debts to borrowers' employers, friends, and family.
Westlake Services, which specializes in purchasing and servicing auto loans, including many subprime and near-subprime loans, purchased loans from auto dealers nationwide. Wilshire Consumer Credit, a wholly owned subsidiary of Westlake, offers auto title loans directly to consumers, largely via the Internet, and services those loans. The company also purchases and services auto title loans made by others.
An investigation by the CFPB found that starting in January 2010, the companies' debt collectors began using a web-based service called Skip Tracy — which allowed them to change the phone number and caller ID that recipients see — to place calls to more than 137,000 loan borrowers.
Continue reading on Consumerist »
Tags: CFPB, Deceptive, Predatory Lending