L.A. Sues Wells Fargo, Alleging 'Unlawful And Fraudulent Conduct'
by E. Scott Reckard, Los Angeles Times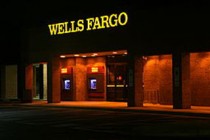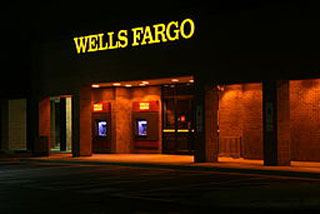 Rigid sales quotas at Wells Fargo Bank have driven employees to open unauthorized accounts for customers, sticking them with bogus fees and damaging their credit, according to a city of Los Angeles lawsuit that echoes a Times investigation.
The civil complaint, filed Monday in state court in Los Angeles by City Atty. Mike Feuer, says the largest California-based bank encouraged its employees to engage "in unfair, unlawful and fraudulent conduct" through a pervasive culture of high-pressure sales. Employees misused customers' confidential information and often failed to close unauthorized accounts even when customers complained, the suit alleges.
Some employees went so far as to raid client accounts for money to open additional accounts, the suit alleges.
"The result is that Wells Fargo has generated a virtual fee-generating machine, through which its customers are harmed, its employees take the blame, and Wells Fargo reaps the profit," the lawsuit alleges.
Wells has blamed the problems on a few rogue employees who the bank has appropriately disciplined or fired. The city's investigation, however, found only token efforts by Wells to prevent customer abuses.
"On the rare occasions when Wells Fargo did take action against its employees for unethical sales conduct, Wells Fargo further victimized its customers by failing to inform them of the breaches, refund fees they were owed, or otherwise remedy the injuries that Wells Fargo and its bankers have caused," according to the suit.
Continue reading on the Los Angeles Times website » The Times limits free pageviews per month
Tags: Banks, Deceptive, Wells Fargo