Lawmakers reject bill requiring cell phone kill-switch
by Melody Gutierrez, San Francisco Chronicle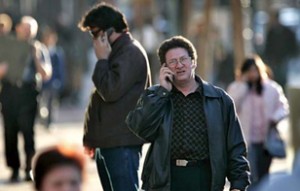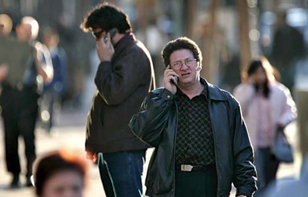 California state Sen. Mark Leno said a powerful and deep-pocked wireless communications industry killed his bill requiring antitheft technology on smartphones.
With support from law enforcement, including adamant backing from San Francisco District Attorney George Gascón, the bill requiring "kill switches" on mobile devices fell two short after nearly all Republicans and several Democrats voted against it, including senators Jim Beall, D-San Jose; Ricardo Lara, D-Bell Gardens; and Norma Torres, D-Pomona.
Leno said he brought the bill up for a vote Thursday believing he had the necessary 21 votes.
"When that kind of force comes up against a public safety issue, one would hope and believe there would be votes there to protect public safety and not the interests of the powerful special interests," Leno said. "We aren't giving up."
Leno asked for the bill to return in the coming weeks for a second vote in the Senate.
SB962 would require smartphones have kill switches as a way to deter thieves. The anti-theft tool allows users to remotely erase their personal data and render phones inoperable if they are lost or stolen. If a phone is recovered, the owner can turn it on and restore data.
The wireless industry trade group CTIA has fought kill-switch technology on cell phones up until this month when the group announced it would offer the feature as an optional tool. The biggest smartphone makers and wireless carriers said they would begin offering an opt-in kill switch on devices made after July 2015.
CTIA remained opposed to Leno's bill, which would have required kill switches to be installed and turned on, with the owner having the ability to deactivate the tool if desired.
Leno said the opt-out method would increase the number of phones enabled with the technology, a pivotal factor in deterring thieves.
Many saw CTIA's move to voluntarily offer kill switches as a way to thwart a landslide of support for legislation requiring the technology. On a national level, both the House of Representatives and Senate have bills mandating kill switches.
As the value of smartphones have increased, so has the violence used in crimes targeting the devises, which can command several hundred dollars each on the black market. More than 1.6 million Americans had smartphones, tablets or other devices stolen in 2012, according to Consumer Reports. Gascón said two-thirds of the robberies in San Francisco involve a cell phone or tablet, up from half the crimes in 2012.
Some companies already offer the technology on a voluntary opt-in basis, while others have characterized kill switches as technically unfeasible, prohibitively expensive or rife for abuse by hackers.
Leno said the real pushback to kill switches is in the billions of dollars the wireless industry pulls in by selling insurance for smartphones that are lost or stolen. Consumers overwhelmingly said carriers should allow consumers to disable stolen phones, according a survey of 1,200 users by William Duckworth, a statistics professor at Creighton University.
"Today's decision by the State Senate is disheartening given the rampant rate of victimization," Gascón said in a statement. "With their no vote, 17 members of the Senate chose to protect billion dollar industry profits over the safety of the constituents they were elected to serve."
Tags: George Gascon, Mark Leno, Smartphones