New bill demands that smartphones have "kill switch" in case of theft
by Joe Mullin, Ars Technica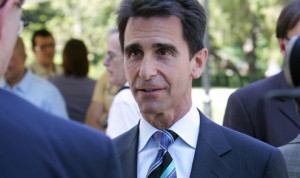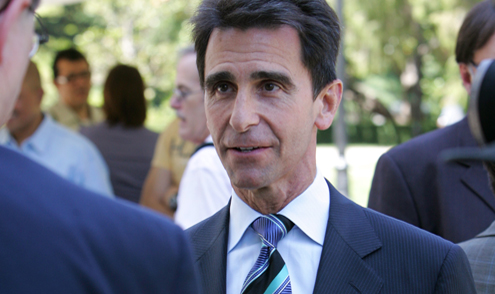 A California state legislator has introduced SB 962, a bill that would require smartphones sold in the state to include a "kill switch" that would "render inoperable" the phone if it's not in the possession of the rightful owner.
California is the largest state in the US, and its laws have in the past become de facto national laws. The now-ubiquitous publication of privacy policies on Internet websites, for instance, is the result of a California state law. The state has also led the nation in areas like rules around auto emissions.
While inclusion of the anti-theft technology would be required, the bill also maintains that consumers who wish to disable it be allowed to do so. The proposed law also requires that the phone be able to "withstand a hard reset," meaning that it can be restored to the condition it was in when it left the factory.
The bill was introduced this morning by State Sen. Mark Leno (D-San Francisco), who says he's responding to the rise of smartphone theft. More than 50 percent of all robberies in San Francisco involve a smartphone, according to law enforcement statistics Leno cites in his bill. Sections of the bill also note that smartphone theft was up 12 percent in Los Angeles in 2012, and nationwide, 113 smartphones are lost or stolen each minute.
"Today we are officially stepping in and requiring the cell phone industry to take the necessary steps to curb violent smartphone thefts and protect the safety of the very consumers they rely upon to support their businesses," said Leno in introducing the bill.
The text of Leno's bill notes that theft hasn't been bad for the bottom line of companies in the industry. The bill cites industry estimates that replacing lost and stolen cell phones was a $30 billion business in 2012, and carriers sold $7.8 billion worth of insurance products in 2013.
Wireless industry trade groups have opposed measures like Leno's in the past. Leno and his allies, including San Francisco District Attorney George Gascón, are hoping this bill will fare better than its predecessors in other states.
"This legislation will require the industry to stop debating the possibility of implementing existing technological theft solutions and begin embracing the inevitability," said Gascón.
Tags: George Gascon, Mark Leno, Smartphones