New Consumer Laws Passed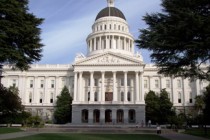 In the 2013-2014 legislative session, Consumer Federation of California played a key role in enacting new laws protecting our online privacy, restricting unfair lending practices, enabling consumers to buy toxic-free household products, and cracking down on elder abuse. CFC also helped to defeat attacks on our medical privacy and auto and homeowners insurance rate regulation.
CFC's advocates worked on 107 bills introduced in 2013-2014. We sponsored or co-sponsored three new consumer protection laws. We supported another 45 consumer bills that became law. Our opposition helped to defeat 20 pieces of hostile legislation.
Link here to a summary [pdf] of CFC's results at the state Capitol.
Tags: CFC