New Law Bans Rental Companies From Using Recalled Cars
by Keith Laing, Detroit News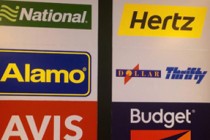 Rental car companies are prohibited from distributing vehicles that have been recalled by the National Highway Traffic Safety Administration under a new federal law that took effect Wednesday.
The new law requires rental companies with fleets of more than 35 vehicles to pull recalled cars from their rotations until they are repaired.
The prohibition was included in a $305 billion highway bill that was approved by Congress last year. It was originally introduced as a bill that was named after Raechel and Jacqueline Houck, sisters who were killed in a 2004 crash in California that involved a rental car that had been recalled. Their mother, Cally Houck, lobbied Congress for years to approve the change.
Transportation Secretary Anthony Foxx said he is happy to enforce the ban now that has Congress has codified the prohibition in federal law.
"When a family picks up a rental car on vacation, they should be able to expect it is free of any known safety defect," Foxx said in a statement. "I thank Congress and the safety advocates who helped turn this common-sense idea into law."
The ban on recalled cars does not apply to used car dealerships, despite a push from safety advocates to also apply the prohibition to them.