Nonprofit Blue Shield Accused Of Backing Out Of $140-Million Charity Pledge
by Chad Terhune, Los Angeles Times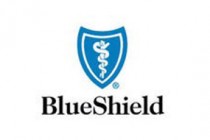 California regulators and consumer groups say insurance giant Blue Shield of California is reneging on a $140-million charitable pledge it made to win approval for a big acquisition.
State officials said last month that the San Francisco insurer had agreed to give $14 million annually for 10 years to Blue Shield's foundation or another charity – in addition to its regular contributions.
Regulators touted the $140-million commitment as part of a deal approving Blue Shield's $1.2-billion acquisition of Medicaid insurer Care1st Health Plan.
But Blue Shield says the agreement calls for a minimum donation of $14 million annually, and it's under no obligation to go beyond its normal foundation giving of about $35 million annually.
"We are honoring the agreement that was negotiated with the state," company spokesman Steve Shivinsky said Tuesday.
Consumer advocates expressed outrage at Blue Shield's stance.
"It's unfortunate the agency and the public got snookered out of $140 million for our safety net," said Anthony Wright, executive director of Health Access, which raised the issue with regulators. "It's outrageous, and we shouldn't allow Blue Shield to weasel out of this."
Continue reading on the Los Angeles Times' website » The Times limits free pageviews per month.
Tags: Blue Shield, California Department of Insurance, Deceptive, Insurance, Medical Issues, Scams