Online Payday Lenders Could Be Worse Than Traditional Payday Lenders
by Ashlee Kieler, Consumerist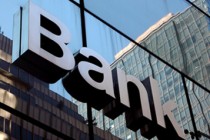 The typical outsider's view of payday lending involves seedy looking storefront shops in strip malls near pawn shops and bail bonds, so the idea of going to a short-term lender with a cleanly designed, professional website might seem more appealing (not to mention convenient). However, a new report finds that online payday loans may wreak more financial havoc than their bricks-and-mortar counterparts.
Most payday lenders use the Automated Clearing House (ACH) network to directly connect to borrowers' bank accounts, allowing them to deposit and collect funds  electronically as needed.
A new report [PDF] from the Consumer Financial Protection Bureau found that these attempts by lenders to obtain payments directly from borrowers' accounts often add a steep, hidden cost to online payday loans.
According to the CFPB, half of online payday loan borrowers incur an average of $185 in bank penalties because at least one debit attempt by lenders creates an overdraft or fails completely.
The findings, which are based on data collected over an 18-month period that looked at online payday and certain online installment loans made by more than 330 lenders, shine a light on the ways in which online lenders attempt to recover their money by debiting a consumer's checking account.
Continue reading on the Consumerist website »
Tags: Banks, CFPB, Predatory Lending